Is Your Stove
Up To Code and Safe ?
Has your antique stove been "red-tagged" and put out of commission because it lacks an oven safety system?
Did you purchase a vintage stove for use in your kitchen only to get it "knocked-down" because it
failed to meet code?
If so, please read further for an explanation of why you should be concerned and...how to solve this dilemma.
Most early to older stoves were manufactured without oven safety systems simply because they were not in existence yet. The way you would ignite the oven is with a match.
Unfortunately, through misuse this caused a great deal of accidents - even deaths.
Here is the Answer to this Problem.
We Manufacture Safety Systems that Will Make Your Oven Safe Once and for All.
Full 6 months Warranty from Purchase Date
Free Installation Instructions for your Technician.
With a professionally built oven safety system this one time investment will not only make your oven safe and efficient but will actually increase the value of your range.
To order or for further information Email or Call:
Phone: 805-643-3532
Email: toac@sbcglobal.net
Time is approximately 2 weeks once pictures are received.
Rush Service is mostly available except Holidays.
It's time to give your vintage stove a brand new lease on life and we can help you do it!
MOST STOVES require some
additional 'setup' work.
We recommend to inform your local
technician prior to their appointment that
Installation Instructions are included and
specific to the stove type and
if extra consultation is needed call for an appointment beforehand to confirm availability with our specialist.
Specialist Consultation is extra.
Look for Installation Instructions for
your Technician
in the package you receive.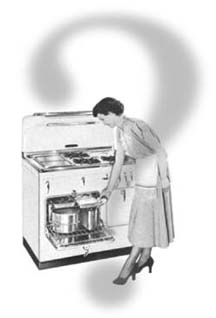 Your Chambers Oven Safety System is Built to Last.
Fully Tested and Guaranteed!
Built for you by a professional patternmaker and machine shop with four decades of experience.
We have built safety systems for many appliance service dealers throughout America and we can build one for your favorite antique stove too.
All New Parts - AGA approved!
Our Oven Safety System comes to you doorstep
No need to purchase special tools to or go through the process of learning how to do this.
Safe and Leakproof = Ease of Mind

$ave! If you are comfortable with the use of hand tools you can choose to install the unit yourself or, have your local appliance person do it for you.


A Happy Oven Safety System Customer:
"The stove is operating perfectly. I donít know why we didnít do it years ago."
M. Hatchell - NM

Complete and Comes Ready to Install !
Call for more information.